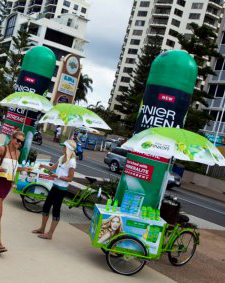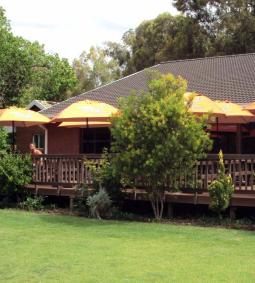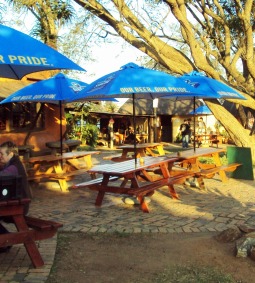 Our Viking Rainbow range of outdoor fabric has been developed specifically for the use in outdoor advertising parasols and umbrellas.
The 100% polyester basecloth is woven by our weaving plant, and has been developed with a weave construction to ensure high tensile and tear strength. The performance properties of our Viking Rainbow range, in particular the excellent light fastness and fade resistance is further improved by the durable pigment-acrylic binder system that we apply. The dyed fabric is further treated with a water repellent finish to create a fabric that is easy to clean and stain resistant.
The coating chemistries that we have developed allow for our Viking Rainbow Range to be Screen printable.
We carry stock of a range of the popular colours: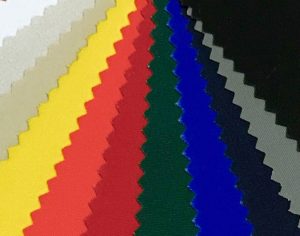 We pride ourselves of having an excellent colour matching team and can manufacture any Pantone shade. Our agility and speed in colour matching remains unmatched!