Our Viking range of products offers customers print ready textiles for Direct, Dye Sublimation (transfer), Latex, Mild Solvent, Full solvent, UV and Screen print applications. Our novel technologies constantly push the boundaries to provide the customer with superior performance, quality media. IMAGINE IT ! PRINT IT !

Outdoor Fabric 

Our dye house is well equipped and offers various dyeing technologies that allow for a versatile product range for polyester, cottons and polycottons. We can colour match to any desired colour specification.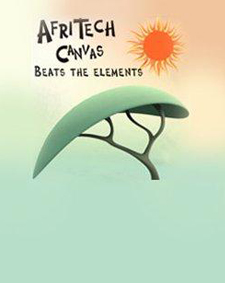 Ripstop Canvas

Our Afritech range is well known and is used extensively throughout Africa. We offer various grades (300gsm – 700gsm) that are specifically treated to provide exceptional water-proofing, mildew and UV resistance that withstand the harsh African conditions. We provide an extensive colour range.

Finishing

Out technical team have experience with many different speciality coatings. We are constantly developing and evaluating new chemicals and coatings to ensure innovative and improved coating technologies.

Commission Coating

We develop customer specific speciality coatings. Over the years we have developed a wide range of coatings, these include colour specific coatings, coatings for ballistic applications, insect repellents, thickener systems etc.